Broward County offers the locals and visitors a variety of natural attractions, Museums, parks, fauna and flora and a vibrant culinary scene for everyone to enjoy. It also enjoys over 23 miles of Blue Wave, palm-fringed, golden sandy beaches. Some of these beaches include;
Interested in being advertised as South Florida's Best? Check out their latest promotion!
Hillsboro Beach 
This beach is Broward's Quiet escape where visitors can enjoy a tranquil, relaxing day by the beach. Hillsboro Beach is popular with nature lovers looking to enjoy turtle nesting. Climb up the Hillsboro Lighthouse and enjoy beautiful views of the sea amidst quiet surroundings.
Right next to the lighthouse is the Hillsboro Inlet which is home to hundreds of yachts and the stone statue dedicated to the Barefoot Mailman. Between 1885 and 1892, mail carriers had to make a 7-day journey, walking 68 miles from Palm Beach, through Broward County to Miami. This trip was mainly spent walking barefoot on the hard-packed sand along the banks of the ocean, which is how the statue got its name.
Deerfield Beach 
This beach is Fort Lauderdale's northernmost award-winning, cove-like beach, and the county's family playground. This beach earned its Blue Wave beach designation based on its excellent water quality, safety services, excellent beach conditions, and habitat conservation policies. The beach also provides attractive dining and shopping opportunities.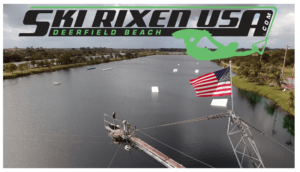 Families can spend their days at the Ski Rixen, which is one of the first cable water ski parks in America. The cable water ski is an innovative water skiing system that pulls you silently over the smooth glassy water without a boat. Families can also take a trip to the beach for sandcastle building, volleyball, dine at open-air eateries or even fish of the Deerfield Pier.
Pompano Beach
If you are looking for some water sporting adventure, fine dining, and out of the world shopping experiences, this is your beach. Centrally located between Miami and Palm Beach, Pompano Beach is known for its Seafood Festival, Fishing Rodeo and saltwater fish that is found exclusively in the area waters.
Pompano Beach offers some of the warmest and clearest waters in South Florida, thanks to the Gulf Stream bend. Make sure to join other anglers and families at the municipal fishing pier, grills, picnic tables, and beachside playgrounds.
Hollywood Broadwalk
This sun-kissed beach is home to the 2.5 miles Broadwalk that provides an oceanfront setting that is dotted with a collection of dining and entertainment venues. Visitors can stroll, jog, Segway or bike along the newly reconstructed path. This location provides the perfect site for capturing great moments in time. Make sure to head to the Arts Park in Young Circle, and the epicenter of Hollywood culture and cuisine.
Haulover Beach Park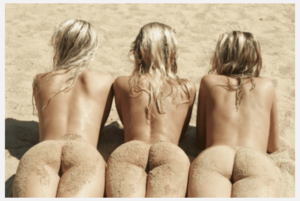 If you are looking to tan au naturel with no fear of an embarrassing legal repercussion, Haulover Beach Park is a must visit. This naturist nude beach park is nestled between the Atlantic Ocean and the Intercoastal waterways. It boasts of 1.5 miles of white sandy beaches, sweeping dunes, open ocean surf and plenty of picnic areas. This entire beach is protected by lifeguards and is ideal for surfing and swimming.